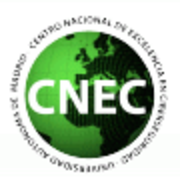 SPANISH NATIONAL CENTRE OF EXCELLENCE ON CYBERSECURITY
Being cybercrime one of the biggest threats against states, organisations and individuals, the European Commission approved last November the creation of the Spanish National Centre of Excellence (CNEC) for investigation, training and development on cybersecurity and cyberintellingence.
The Institute of Forensic Sciences (ICFS) of the Autonomous University of Madrid, S21sec, Spanish National LEAs (Cuerpo Nacional de Policía y Guardia Civil) join efforts on this initiative that will be part of the European Network of Centres of Excellence 2Centre.
The CNEC will give specific training to Spanish LEAs, develop forensic tools for the prevention and fight against cybercrime, and will develop the Open-Source Digital Forensic Laboratory Automation Framework both for Spanish and European LEAs.
With the financial support of the Prevention of and Fight against Crime Programme under Grant Agreement 4000002262 · European Commission - Directorate-General Home Affairs